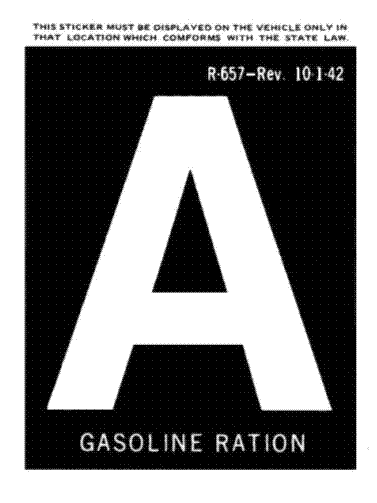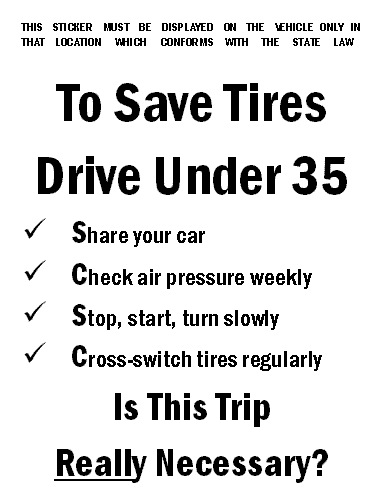 WWII Gas Ration Decal
Front shows the "A" ration, the back has the original fuel-saving tips.
Measures 2" x 3".
Decal is plastic, NOT PAPER. The image is reverse-printed and then a white backing is applied. When peeled off the backing paper and applied on the inside of your window facing out, the image will be readable, just like other types of parking permit decals.
How to apply window cling decals: