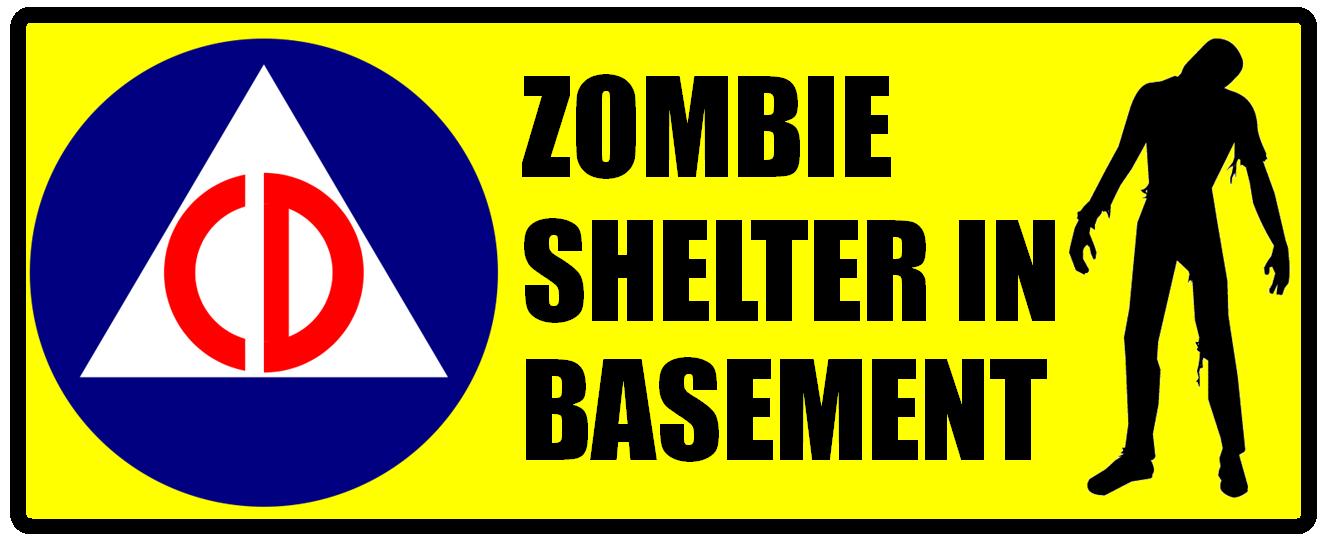 Civil Defense: Zombie Shelter Home Window Cling Decal
If you are old enough, you will remember when public buildings contained Fallout Shelters. The friendly yellow and black signs reassured you that when the bombs fell you would be " safe" (using the minimum usage of that word).
That was what worried people in the 1950's but today the biggest threat is the looming Zombie Apocalypse. Place this decal on your home's front door and let everyone know you are ready (as far as I know, Zombies cannot read, and will not swarm around your house because you are advertising your position).
Decal is plastic, NOT PAPER. The image is reverse-printed and then a white backing is applied. When peeled off the backing paper and applied on the inside of your window facing out, the image will be readable, just like other types of parking permit decals.
The size of this decal is approximately 5" x 2-1/2"
How to apply window cling decals: