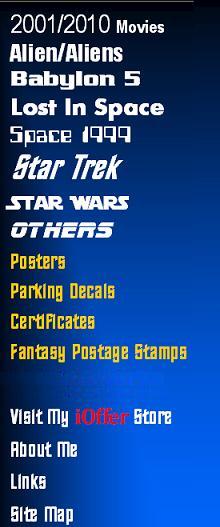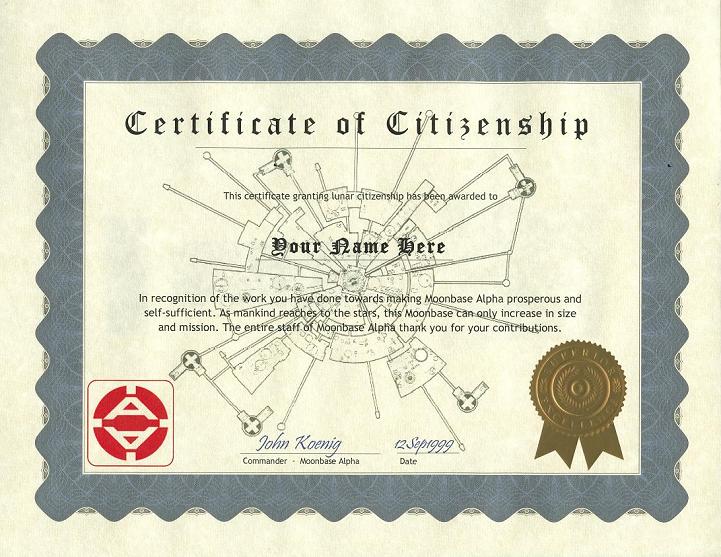 Space 1999 Certificate of Lunar Citizenship

Personalized with your name.

Certificate is 8-1/2" x 11" and is printed on acid-free paper. Shipped rolled.

Here is a transcript of what appears on the certificate:

This certificate granting lunar citizenship has been awarded to

Your Name Here

In recognition of the work you have done towards making Moonbase Alpha prosperous and self-sufficient. As mankind reaches to the stars, this Moonbase can only increase in size and mission. The entire staff of Moonbase Alpha thank you for your contributions.