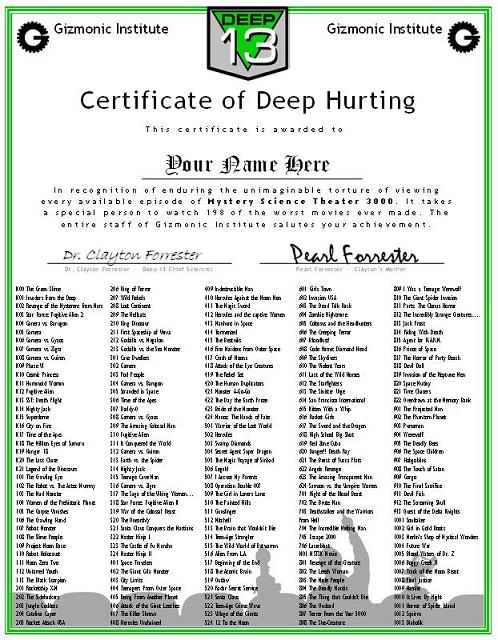 Mystery Science Theater 3000 Certificate of Deep Hurting

Personalized with your name.

Certificate is 8-1/2" x 11" and is printed on acid-free paper. Shipped rolled.

Here is a transcript of what appears on the certificate:

Your Name Here

In recognition of enduring the unimaginable torture of viewing every available episode of Mystery Science Theater 3000. It takes a special person to watch 198 of the worst movies ever made. The entire staff of Gizmonic Institute salutes your achievement.