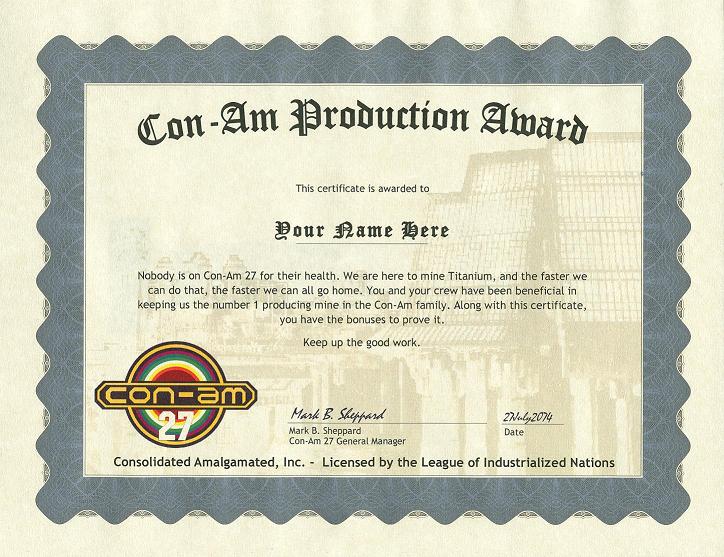 Outland ConAm-27 Production Award

Personalized with your name.

Certificate is 8-1/2" x 11" and is printed on acid-free paper. Shipped rolled.

Here is a transcript of what appears on the certificate:

This certificate is awarded to

Your Name Here

Nobody is on Con-Am 27 for their health. We are here to mine Titanium, and the faster we can do that, the faster we can all go home. You and your crew have been beneficial in keeping us the number 1 producing mine in the Con-Am family. Along with this certificate, you have the bonuses to prove it.
Keep up the good work.

When ordering, please state the name you want as a note in the PayPal note field. Orders that do not state a name will be sent with that line blank
Price is $8.00 per certificate, with free shipping in the USA
Any certificates ordered will be shipped by First Class Mail