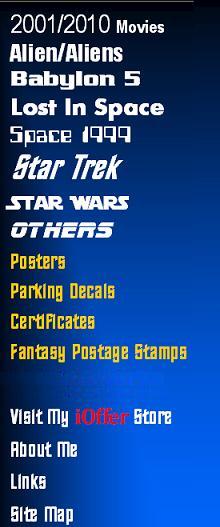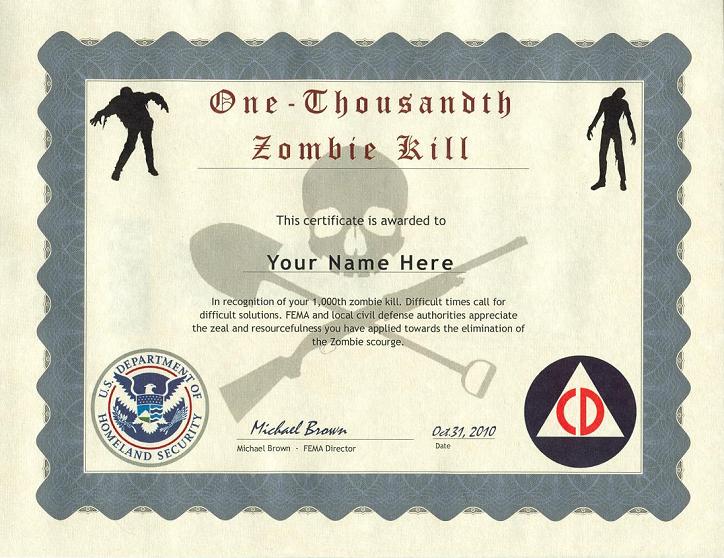 1000th Zombie Kill

Personalized with your name.

Certificate is 8-1/2" x 11" and is printed on acid-free paper. Shipped rolled.

Here is a transcript of what appears on the certificate:

This certificate is awarded to

Your Name Here

In recognition of your 1,000th zombie kill. Difficult times call for difficult solutions. FEMA and local civil defense authorities appreciate the zeal and resourcefulness you have applied towards the elimination of the Zombie scourge.